Since Laravel 5.3, Laravel Passport is the main way to authenticate an API consumer with an access token. I say it's the main way because it's the only way described in the Laravel documentation. Simply try to search "auth:api" on the Laravel Doc...
Posted by
mydnic
on Apr 07 2018
Since 2014 I'm working as a Laravel Freelance. With the help of a good friend and associate, I was able to get two or three long term clients for which I'm working regularly. Last year I met another Laravel developer who wanted to start as a freela...
Posted by
mydnic
on Mar 16 2018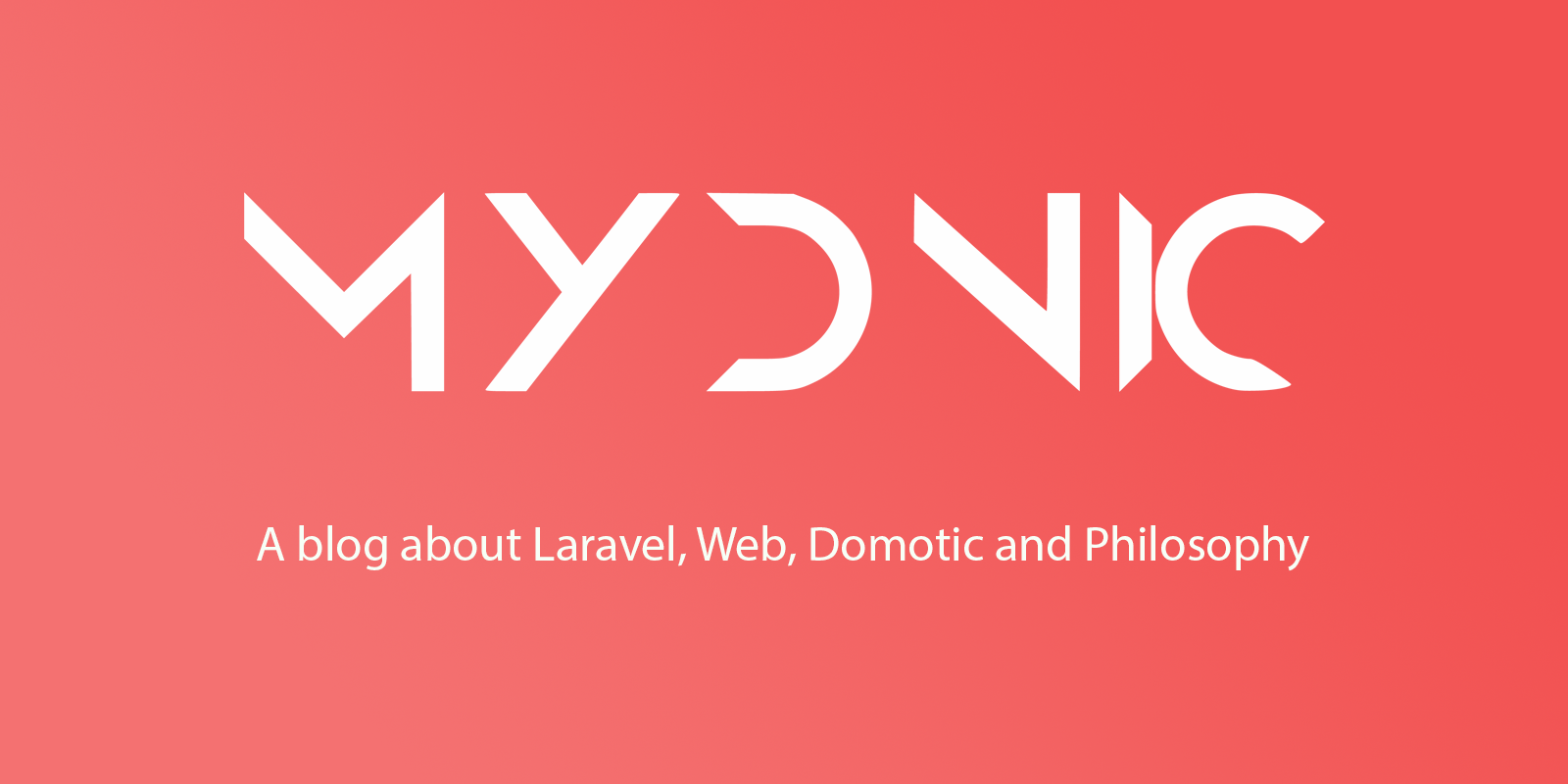 Tired of always having to type your login and password when executing git pull on your server? So do I. Here's an helper command that will remember your credentials so you don't have to type anything than your pull command. This is particularly...
Posted by
mydnic
on Mar 16 2018
I guess we all know Laravel Forge and Laravel Envoyer, which is probably the best combination of hosting and deploying Laravel applications. However, maybe you don't use Laravel Forge because you have your own dedicated server on which you host sev...
Posted by
mydnic
on Dec 19 2017
When developping a web application you are probably working with users, and those users can maybe create content on your plateform by filling forms, etc. Or maybe you're simply building a blog with posts. Either way you most likely worked with some...
Posted by
mydnic
on Nov 24 2017
TDD is cool right ? PHPUnit implementation in Laravel is so great that it makes TDD even cooler. When building your application you may wonder : did I test everything ?? And how can I make sure that everything is tested ? That's where PHPUnit Code...
Posted by
mydnic
on Sep 04 2017
First of all, the title of the article is misleading. You don't have to forget about all other composer command obviously. We are talking here about composer install and composer update . Here's the quick truth : you never should run composer up...
Posted by
mydnic
on Aug 18 2017
Every developer, when working on a project, start at some point wandering about the performances of his application. In the Laravel world, the most frequent question you may have is "are my sql queries fast enough ?". If Eloquent is doing a great jo...
Posted by
mydnic
on Jun 19 2017
As it may seem an easy thing to do, and to be honnest : it is, creating environment variables in your Homestead Virtual Machine is something you cannot find in the documentation. While it is missing from the official Laravel Documentation, you can...
Posted by
mydnic
on Apr 12 2017
Alongside Laravel 5.4 update, a new tool came up : Laravel Dusk. If you were used to run tests on your Laravel application, and particularly "Feature tests", you are most likely used to write test cases in which you can actually fill forms, click b...
Posted by
mydnic
on Mar 08 2017
Here is a basic guideline to help you reminder some important things when estimating a Project Budget. What's a Project Budget ? The total "projected" costs to complete a project during a specific period of time with a specific result. Those c...
Posted by
mydnic
on Jan 17 2017
I encountered a small issue last week, while updating my music library. I noticed that some new mp3 files that I added were corrupted and thus could not be read by my radio. The problem is that I do not remember what song exactly is corrupted and...
Posted by
mydnic
on Dec 12 2016
Today I'll show a bit of python that could help you remotely manage your Android device. The goal here is to setup an SSH connection between a Raspberry Pi and an Android device in order to transfer files from your local environment (a NAS for examp...
Posted by
mydnic
on Nov 21 2016
There is quite an amount of work behind my radio stream . I download lots of new music file everyday, and at some point, I need to transfer all these mp3 files to my NAS, in order to add the new songs to the pool of songs used by the Pi Radio . O...
Posted by
mydnic
on Nov 07 2016
This article was updated to match Laravel 5.4 One day I wrote an article on this blog about solving an issue with the non-persitent App SetLocale of Laravel 5 . To my big surprise this article became quite popular and received more or less 1.000...
Posted by
mydnic
on Oct 27 2016